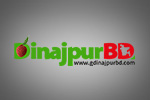 Post-harvest spoilage of fruits, vegetables cause Tk3,392cr losses every year
 BSS, Mymensingh
The New Nation, 12. July 2010
A study primarily revealed that post harvest spoilage of some selected fruits and vegetables causes a loss of Taka 3,392 crore every year in the country.
" The estimated post harvest losses of fruits and vegetables are enormous which is varies from 18 to 44 percent," mentioned in a study paper pointing out that the loss was much more if all available fruits and vegetables produced in the country are brought under the research work.
A research team led by Dr Md Kamrul Hassan, Associate Professor of the Department of Horticulture in Bangladesh Agricultural University (BAU) is conducting the study titled " Post-harvest loss assessment: A study to formulate policy for post harvest loss reduction of fruits and vegetables and socio-economic uplift of the stakeholders".
The vegetables included in the study are tomato, cauliflower, brinjal, red amaranth, okra and cucumber with study areas of Jessore, Bogra, Comilla, Norshingdi, Kustia and Chuadanga while fruits categories are mango, banana, papaya, pineapple, orange, litchi and jackfruit with the areas of Rajshahi, Chaphai Nowabgonj, Tangail, Pabna, Gazipur, Chittagong, Sylhet, Dinajpur and Mymensingh for assessing post harvest loss, determine nutritional loss of fruits and vegetables and their pattern change at different stages and use of chemicals and pesticides.
Sub-standard and outdated pre and post harvest management practices adopted by stakeholders like growers and intermediaries, inadequate and unscientific storage facilities, lack of smooth and timely transportation of agro-products to the sell points and indiscriminate use of non-recommended chemicals specially for repining and preservations were identified as root causes of huge post-harvest losses of fruits and vegetables. Lack of knowledge in the growers and latest technologies are also key-reasons behind such spoilage leads to enormous economic losses, the researchers pointed out.
Among the selected fruits, post-harvest losses have been found maximum 44 percent in jackfruit with main diseases syndromes of shoot and fruit borer, stem-bleeding, and died-back that appeared as the serious threat in the leading jackfruit producing areas such as Mymensingh and Gazipur. On the other hand, post-harvest losses have been found 40 percent in pineapple due to indiscriminate use of growth promoting and repining agents causing quality deterioration and higher post harvest losses in Madhupur areas of Tangail.
The study paper recommended that the government should come forward immediately with special programme to solve these deteriorating trend in jackfruit and pineapple production. To check and reduce the post-harvest losses , the researchers suggested for setting up adequate storage facilities and small-scale processing plant as alternative to storage facility, ensure smooth and timely transportation for brining produces at sale points , introduction of sufficient numbers of refrigerated covered vans under public-private partnership to carry perishable fruits and vegetables.
The paper advocated for undertaking pilot projects to establish limited number of low temperature storage facilities in production catchments and wholesale markets for high-value produces. The locations for such facilities for specific fruits and vegetables can be Chapai Nawabganj for mango, Dinajpur for litchi , Madhupur of Tangail for pineapple and banana , and Jessore , Comilla and Bogra for vegetables. Besides , the paper recommended for construction of 4 large-scale multipurpose storage facilities at the vicinity of Karwan bazar, Jatrabari, Sayedabad and Badamtali in the capital for short and long term storage of perishables.
The researchers emphasised for launching massive drive to develop skilled manpower in the post-harvest management sectors to train and motivate the field level stakeholders. Steps would also be taken to improve the present frustrating state of packaging fruits and vegetables for keeping those longer times fit for consumption and hygienic.
The declining nutritional quality of fruits and vegetables during marketing is not yet properly documented in the country. A shorter time period between harvesting and consumption ensure vitamin-C security to the population, the study observed.
https://ebiz.ittefaq.com/issues/2010/07/12/news0102.htm