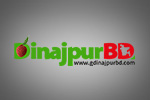 Dinajpur Medical College 
Courtesy Financial Express
DINAJPUR, Mar 31 2008(UNB): The under-construction 500-bed Dinajpur Medical College Hospital will be fully operational in July this year.
Dinajpur Public Works Department is constructing the modern hospital at a cost of Tk 1.46 billion, which is expected to be completed by June.
Of the total, Tk 700 million is being spent for the construction of the building, Tk 650 million for purchasing medical accessories while the rests for other purposes. The hospital will start its operation with 250 beds initially.
Project Director of the hospital building Dr Shafiqur Rahman Tarun said the government has decided to construct the hospital here for reaching the modern treatment facilities to the people of the backward northern region.
The project director further said that the present Dinajpur Medical College Hospital is running in Sadar Hospital building temporarily.
He said that construction work of the hospital would be completed by the given timeframe. "It is a matter of time to start hospital operation after appointing the manpower," he added.
Former Minister Khushid Jahan Haque laid the foundation stone of the hospital on 10 acres of land beside the present Sadar hospital on August 23, 2004.
Official sources said that the hospital would introduce some new departments, including cancer, urology and radiotherapy.
The authority has already bought different modern medical equipment for the hospital.
There are 17 operation theatres in the new hospital, of which, 12 are general, two emergency, one labour and two daily.
Alongside the emergency staff dormitory, the authority is constructing a 100-seat hostel for the interns to ensure 24-hour treatment to its patients.
The hospital building has an underground car parking facility, the sources added