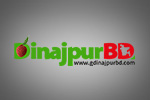 Environmental impact study before launch of coal-mining
Courtesy The Financial Express
November 5, 2009
M Azizur Rahman
The government will carry out a study to assess social and environmental impacts of coalmining before the launch of long-awaited mining in the northern region of the country for extracting coal, officials said Tuesday.
The United Nations Development Programme (UNDP) has already been requested for funding the study, a senior official of the energy ministry told the FE.
He said the study would help extract maximum quantity of coal utilising the world's most modern technology.
It would be accommodative with the proposed national coal policy and ensure that coalmining would not be detrimental to the environment and society.
The proposed study would also deal with the compensation issue to ensure smooth and uninterrupted coalmining for safeguarding the country's future energy security.
It might recommend necessary compensation packages for those affected by both open-pit and underground coalmining across the country.
Foreign direct investment (FDI) proposals worth several billions of dollars remained pending for the past several years due to indecisiveness of the successive governments over coalmining.
"But this time the energy ministry has moved to tap the country's huge coal reserve potentials on completion of the study," the energy ministry official said.
Coal policy would also be adopted subsequently, he added.
Apart from the UK-based Asia Energy, South Korean Luxon Global and US-based Global Vulcan Energy have submitted proposals to the Board of Investment (BoI) for investment in the country's coal sector.
Several local and international companies have recently sought permission to develop the coalmines.
The Geological Survey of Bangladesh (GSB) reveals that the country has high quality coal reserves of over 2.7 billion tonnes, equivalent to 70 trillion cubic feet (Tcf) of gas, which is five times more than the country's proven gas reserve of 14 Tcf.
Discovery of coal in the country was first reported in late 1950s when an exploratory oil well was being drilled through coal beds in Bogra.
Subsequent explorations resulted in the discovery of the Jamalganj coal deposit at a depth of about 1000 metres from the ground level, having an estimated reserve of 1053 million tonnes of coal.
In 1984-85, the GSB located another coal deposit at Khalaspir (Pirganj) of Rangpur at a shallower depth, with an estimated reserve of 685 million tonnes of coal.
Extractable coal deposit was then discovered at Barapukuria of Parbatipur in Dinajpur at a reasonably shallower depth with an estimated reserve of about 389 million tonnes, where the country's lone coal-fired power plant is in operation.
Coal deposit of around 572 million tonnes was located by Asia Energy at Phulbari in Dinajpur in 2005.