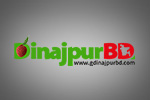 IT revolution in Bangladesh for a double-digit GDP growth
Nasir Uddin
6.08.2012
Bill Gates, the founder of Microsoft, is one of the wealthiest persons in the world with a strong global corporate image. He became a man of fortune by doing IT business. The income of 225 rich men in the world is half of the income of rest of the people. Most of them have interest in IT business. The share price of IT companies during the period of 1995-2011 increased by 453 times across the global stock market. In 2010 the internet-based income in Asia was $180 billion and most of the income has gone to India, the Philippines, Hong Kong and Singapore. Many countries which were at the same level as that of Bangladesh 25 years ago in terms of national income, have outstripped Bangladesh by using IT-based services. This lucrative business platform can change the health of the whole economy of Bangladesh faster than any other potential business opportunities.
Obviously it is a question whether we have enough infrastructural support to bring about an IT revolution. There exists a very high-speed in-built fiber optic backbone in Bangladesh for 15 years. It was built for the signaling of Bangladesh Railway. Most of the railway stations across the country are linked with fiber optic network. Only 8.0 per cent of the networking capacity is being used, the rest 92 per cent remains unused.
The existence of IT market and scope of creating new IT market are important considerations before moving for an IT revolution. According to the recent information of Bangladesh Telecommunication Regulatory Commission (BTRC), only four persons out of every one thousand people have personal computer, 5.0 million people are internet users, 92 million people are mobile phone subscribers, and 10.2 million people are public-switched telephone network (PSTN) subscribers. So there exists a huge blank space in the existing IT market. The potential IT market may be expanded to education system, health service, e-governance, agricultural development, and access to information. This will ultimately help uplift the quality of education system, combat poverty, generate employment, reduce export risk, ensure transparency of public activities and accelerate overall economic development.
BTRC sources further reveal that 92 per cent capacity of rail-linked fiber optic cable is left for multi-dimensional usage. Using this vast network we can capture the huge market. Among the internet users 80 per cent are from urban area. Our focus should therefore be on the rural areas. Because of the gap of internet access between urban and rural areas, a gap has been created in term of quality of education also. Delivering internet service to the rural students will not only reduce the gap, it will open up the whole world to the grassroots-level students. The entire education system can be developed with the help of internet services. All text-books like those of the Education Boards can be uploaded in the internet to provide free access to all.
IT sector can be a possible hub for creating employment opportunity. There are only 100 software houses and 35 data entry centres in Bangladesh. If the number of software houses can be increased to 10,000, it will create employment opportunities for 500,000 people. Now the number of unemployed people in Bangladesh is 30 million. Every year 27000 people are added in the unemployment list and only 18000 of them get employment. Software development centres can reduce the unemployment rate to a large extent. Freelance outsourcing is one of the most promising sectors for earning foreign currency and for employment generation. Bangladesh stands in the 3rd position in the world for earning foreign currency from freelance outsourcing. Recently Bangladesh has been listed among the top 30 IT outsourcing countries in the GARTNER, a leading technology magazine. If this sector can be brought under an industrial zone and business regulations are formulated, it can earn more foreign currency. This lucrative sector can be spread out across the country with the help of internet connection. Establishment of at least one data outsourcing centre in every union of Bangladesh may create a huge employment opportunity in near future.
One of the main problems in the industrial sector of Bangladesh is that of diversification. Ready-made garments (RMG) sector alone contributes nearly 80 per cent to our total export. Any kind of disorder can bring a severe negative impact on the RMG sector. The ongoing recession in the Euro zone is making our RMG sector more vulnerable as 52 per cent of our total RMG product is exported in EU market. Labour unrest in the garments sector remains a threat on our RMG exports to USA and the European Union (EU). Thus our top export item is entering into a risky zone creating a concern for our economy. To face this export risk we have to diversify our export. IT sector can play a significant role for this diversification.
We can develop different types of software and export them to the world market. For example, Salman Khan, a Bangladeshi student, has developed a software on education which achieved world recognition. With our own expertise we should be able to export software abroad after meeting local demand. This will help us diversify our export and avoid risk generated from concentration on a single item, RMG.
Raw data may be another great source of exportable item. Recently research papers are being allowed for commercial sale. We can set up required data centres and produce different types of data for export as well as selling them in the local market. Financial data, economic data, other bureaucratic data can be organised to create a comprehensive index. Information and raw data are the blood of any kind of private and public administration. We can grab this opportunity to be the leader in the information selling business. Research paper can be traded commercially worldwide. We can produce research paper based on local and foreign demand. It will also help us uplift the health of the Balance of Payment (BoP).
One of the main agenda of present government in their electoral manifesto was developing a digital Bangladesh by 2021. Our available fiber optic cable can enable the government to fulfill their election pledge. Most of the corruption is committed in the public sector and this is happening due to lack of proper monitoring. E-governance may be a great tool to combat corruption. If every district and upazila is brought under e-governance the government will be able to ensure transparency at all levels. Government will be in a better position to administer the country centrally. Reduction of corruption will enhance the brand image of Bangladesh. There will be more foreign direct investment (FDI), more export, and more foreign aid to boost our economy.
The government is now ready to allow the access of 3G technology in Bangladesh. This 3G technology will need a strong networking capacity across the country. Fiber optic backbone in rail stations can be a catalyst for the introduction and development of 3G technology in Bangladesh.
We have been gradually prospering using the IT-enabled services. The rate of poverty has been reduced to 31.5 per cent from 40 per cent by the grace of technological advancement. Proliferation of IT will generate employment, ensure agricultural development, increase efficiency of the government in delivering public service, help drop rate of illiteracy, and improve quality of education. All these will lead to economic prosperity and there will be double-digit GDP growth. To make all these happen we need to undertake a viable and good policy. Again good implementation of policy is more important than formulating a good policy.
A student of MBA in Finance in the University of Dhaka. [email protected] https://www.thefinancialexpress-bd.com/more.php?news_id=139178&date=2012-08-06