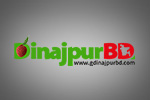 BUSINESS ENVIRONMENT
Faridpur, Dinajpur, Kushtia top list

United News of Bangladesh . Dhaka 2 August 2010
Faridpur, Dinajpur and Kushtia are the top ranking districts that performed well in terms of business environment, according to a survey.
   The survey, Bangladesh Economic Governance Index – 2010, was circulated at a function at Sonargaon Hotel Sunday.
   The 2010 EGI is a partnership between the Asia Foundation and the Bangladesh Investment Climate Fund. The Bangladesh EGI is a part of the Local Economic Governance Programme – Enhancing the Sustainability and Stakeholder Ownership of Investment Climate Reforms in Bangladesh implemented by the Asia Foundation with BICF funding.
   The EGI survey has been completed in all the old 19 districts of the country.
   It showed that Faridpur, Dinajpur and Kushtia represents 'high' tier comprising scores from 75.7 to 73.3 followed by 'medium-high' tier, comprising 4 districts – Sylhet, Cox's Bazar, Mymensingh, Comilla – with scores from 69.2 to 66.1.
   The 'medium-low' tier comprises eight districts – Rangpur, Patuakhali, Dhaka, Jessore, Khulna, Bogra, Pabna and Noakhali – with scores ranging from 60.34 to 57.13.
   The 'low' tier consists of four districts – Tangail, Chittagong, Barisal and Rajshahi – with scores from 55.71 to 53.02.
   Like other economic governance indices conducted in Vietnam, Indonesia, Cambodia or Sri Lanka, the Bangladesh EGI composed of 10 sub-indices. These are entry costs, access to land and security of tenure, transparency, time cost of regulatory compliance, informal charges, participation, law and order, tax administration, dispute resolution and local infrastructure.
   The survey was conducted with a stratified random district-level sample of 3,800 firms (200 per district headquarters). The strata were based on sectors (manufacturing, trade and services) and size (number of employees). Only firms with at least 3 employees were included in the survey since the EGI analysis is focused on growth-oriented firms, rather than subsistence firms.
   The survey also showed that less than 1 per cent firms have 20 or more employees, which clearly highlights the disproportionate presence of small enterprises in the country, nearly 70 per cent of the firms covered by the listing are concentrated in wholesale and retail trade activities and less than one half of one per cent of firms covered by the listings are owned by women.
   Chaired by economist Wahiduddin Mahmud, commerce minister Faruk Khan spoke at the function.
   Sylhet City Mayor Badar Uddin Ahmed Kamran, Mahmud-us-Samad Chowdhury MP, Center for Policy Dialogue executive director Mustafizur Rahman and AmCham president Aftab Ul Islam also spoke.
https://www.newagebd.com/2010/aug/02/busi.html