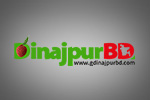 The new government will have to craft pragmatic strategies to deal with five major challenges it is going to face in boosting the country's power and energy supply as Awami League committed in its election manifesto. The challenges are ensuring fuel supply, necessary fund mobilisation removal of bureaucratic tangle, accessibility to machines and building associated infrastructures and reducing implementation periods, energy experts said.
Bangladesh Awami League, which is set to form the next government, had announced in its election manifesto – Charter for Change – it would increase the power generation to 7,000 MW by 2013 from the existing production level. As per the manifesto, the power supply will be increased to 5000 MW by 2011 and to 7000 MW by 2013. At present, the country's electricity generation is about 3,500 MW against the demand for about 5,500 MW. According to the experts, the arrangement for additional gas supply to augment power generation will be the first and main challenge for the new government.
To do that, they said, it would require about 600 million cubic feet of gas per day (MMCFD) to generate the existing 3500 MW of electricity, and additional 600 MMCFD gas will require to be put in place to raise it to 7000 MW. So, the new government will have to arrange additional 600 million cubic feet per day (MMCFD) to reach the power generation target. But, there is no immediate option to increase the gas production in the present situation. Prof Ijaz Hossain, a teacher of Chemical Engineering Department of BUET, said if the government aggressively tries to increase gas production it will need at least two years' time to find new gas from new exploration.
"If it tries to increase gas production from the existing fields, it'll also require at least one and half years' time…. So, the challenge is real, but there is possibility to increase production from some existing gas fields like Titas, Habiganj, Bibiyana and Moulvibazar, " he said.
Prof Ijaz insisted that the new government needs to look for alternative sources of energy supply like coal to increase the power generation. The second challenge for the coming government is to mobilise required funds to arrange the additional gas for fuelling power plants.
There will be a need to invest several billion dollars for giving a boost to gas production while, according to a former chairman of Bangladesh Power Development Board (BPDB), about US$ 4.5 billion will be required to invest in power generation, transmission and distribution segments to raise the electricity generation to 7,000 MW.
Prof Shahidul Islam Khan, Director of Energy Centre, BUET, said purchasing new power plants would be another major challenge for the new government as most of the power plant manufacturers in the USA and Europe are booked until 2011 to sell their machines. The fourth challenge will be to simultaneously building associated infrastructures like installation of gas supply lines and power transmission and distribution lines for gas and power supply.
Another big challenge is to improve the bureaucratic decision-making process. Now at least 18 months are needed to have a final decision on any infrastructure project like setting up of power plants, as there are many ministries, departments and agencies that need to give their own clearances to any purchase proposal involving Tk 50 crore or more.
"Any file on such purchase proposal needs to move around at least 40 hands of bureaucrats for their decisions," said a top government official.He said: "If the new government wants to gear up the decision-making process, it must improve the efficiency level and reduce the procedural timeframe. And the same steps are necessary in project implementation too."
Download : New govt to face 5 major challenges to boost power