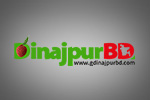 The government will form a new company styled 'Bangladesh Coal Power Company' to set up the planned coal-fired power plants and increase the country's electricity generation by using the mineral, officials said Saturday.
The power ministry has already decided to create the company after enlisting it with the Registrar of the Joint Stock Companies and Firms (RJSCF), a senior ministry official told the FE.
He said the proposed new company will boost electricity generation from coal, which is abundant in northern Bangladesh.
Immediately after formation of the company it will be engaged to facilitate setting up four coal-fired power plants to generate 2,000 megawatts (mw) of electricity, each having generation capacity of 500 mw.
The power ministry has taken up the programme for installing four coal-fired
power plants under the new concept of the private public partnership (PPP) where the government will own only a fraction of its shares for offering land and infrastructure.
It will require around US$ 3.0 billion (Tk 210 billion) for setting up these coal plants.
When contacted Chairman of Bangladesh Power Development Board (BPDB) ASM Alamgir Kabir said the board is now working on the formation of the new company to augment electricity generation from the coal-fired power plants.
The company will be constituted with the efficient people where some BPDB officials will also get appointment, he said.
"The BPDB has already initiated the groundbreaking work and is now selecting sites for setting up the plants," he said.
It has primarily selected – Karnaphuli river bank in Chittagong, near Mongla seaport in Khulna, Jazira on the bank of Padma and at Meghnaghat on the bank of Meghna – for setting up the plants for smooth transportation of coal.
Initially, the planned power plants will be run with the imported coal from the global markets, including the key exporting countries like Indonesia, Australia and India.
The existing infrastructure like drafting in waterways and expansion of railway tracks will be required for efficient coal transportation, said a power ministry official.
All the four proposed coal-fired power plants along with some independent power producer (IPP) projects will be put on offer during the road shows in three key important locations – New York, London and Singapore – in December next.
"The major task of the proposed company will be to arrange finance, necessary coal supply and develop required infrastructure," said the power ministry official.
Despite having enormous coal reserves of around 3.0 billion tonnes in five different mines the country's coal-fired power generation is limited to only one plant at Barapukuria having the generation capacity of 250 mw.
Even the Barapukuria plant is struggling to generate electricity to half of its installed capacity.
The country is waiting for adoption of a national coal policy to start coal extraction from the mineral-rich northern region.
The country's overall electricity generation is now hovering around 3,800mw against the peak hour demand for over 5,500mw.
M Azizur Rahman. November 1, 2009.