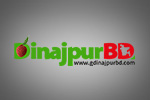 Are Good Leaders Born or Made? 
A good leader can motivate others to achieve organizational goals through one's own behavior and interaction with others. Studies of leadership have produced theories involving character traits, situational interaction, function, behavior, power, vision and values, charisma, and intelligence, among others. Somebody whom people follow: somebody who guides or directs others. The most important trait in a good leader is integrity. A person of integrity lives bound sound principles and motivates through ethical behavior.
Integrity is the most important trait of leadership in our society because regardless of what other beneficial characteristics exist, people will not follow someone unless they have established trust with them.  There are unfortunately many examples of poor integrity in our recent history.  In sports, for example, Lance Armstrong recently admitted to using banned substances in his 7 Tour de France victories.  In politics, the extramarital affair of General David Petraeus set the stage for the latest example of how integrity impacts government leadership.  These two real life examples demonstrate the importance of integrity in any list of leadership traits.
In a survey conducted of chief financial officers by Robert Half, a strong moral compass was identified as a way to give high-potential managers a leg up on the career leader. One-third (33%) of the CFOs interviewed said, that other than technical skills or functional expertise, integrity is what they look for most when grooming future leaders. Interpersonal and communication skills also ranked high, cited by 28% of respondents.
Collected