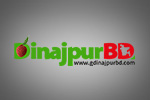 GAIBANDHA, Nov 18 (BSS): Speakers at a seminar stressed the need for setting up coal-based linkage industries by speeding up extraction of coal and taking all action plan on mineral resources-based development of the northern region.
The day-long seminar entitled "Development of Gaibandha and Northern Bangladesh Prospects and Challenges" jointly organised by Gaibandha Chamber of Commerce and Industry (GCCI), Greater Rangpur Kalyan Samity (GRKS) Dhaka, and Gaibandha Zilla Samity (GZS), Dhaka was held at the police training centre of the police lines of the town here Saturday.
GCCI president Shahzada Anawarul Quadir presided over the seminar while deputy commissioner Quazi M Anwarul Hakim addressed it as the chief guest and police super Saleh Mohammad Tanvir was present as the special guest.
M. Nazrul Islam, ndc, president of GRKS, was the moderator in the seminar.
The papers on 'Industrial and Economic Development of Gaibandha and the North', 'Bangladesh Electricity System and Development of Greater Rangpur, Dinajpur and the North' and 'Mineral Resources of North and Development of Mines' were presented by Abdul Latif Hakkani, senior vice-president of GCCI, Engineer M Fazlul Haque, former member of Power Development Board (pdb) and Chowdhury Quamruzzaman, associate professor of Rajshahi University respectively.
The speakers said traditional development strategy failed to bring any good to remote areas like Gaibandha both in terms of industrial and infrastructural development.
They alleged that vested quarters are engaged in a nasty campaign on the extraction of coal in the name of conservation of environment.
Several recommendations were adopted unanimously after discussion. The recommendations included the demand for quick extraction of mineral resources, particularly the coal discovered in greater Rangpur, Dinajpur and Joypurhat, setting up coal-based linkage industries, undertaking mineral resources based development plan of the north and bringing Gaibandha under regional development scheme, declaring coal rich area of the north as 'National Coal Zone', exploration and extraction of potential mineral resources in Gaibandha, establishment of special economic zone in Gaibandha, construction of multipurpose road bridge over the river Brahmaputra, extension of national gas pipe line up to Rangpur via Gaibandha, declaration of special incentive package for investment in agro- processing and agro-based industries for Gaibandha district.
The recommendations also included appropriate river training for protection from of the area erosion and devastation by the river, development of communication and utility infrastructure, construction of Brahmaputra multipurpose barrage cum bridge with a view to connecting greater Rangpur with Mymensingh, Jamalpur and Dhaka, reopening of Balashighat river port, construction of Bhurungamari-Kurigram-Sundarganj-Dhunat-Sirajganj regional Highway, establishment of Rangpur division, establishment of Education Board at Rangpur and establishment of a full fledged University at Rangpur.
About 100 participants including industrialists, business lenders, civil society members, educationists, local govt representatives, NGO workers and journalists of print and electronic media.