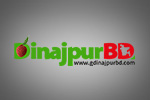 Thursday, 01 August 2013
The Financial Express
Experts for expanding parija paddy cultivation
RANGPUR, Jul 31 (BSS): Speakers at a crop cutting ceremony on Tuesday afternoon stressed for expanding farming of the off-season indigenous parija paddy as an additional crop to increase rice production to attain food security.
They were addressing the ceremony at a farmers' field day organised by RDRS Bangladesh at the fields of farmers Sukumar Roy and Mominur Rahman at Majhapara Babur Mour village in Sadar upazila of Nilphamari.
With Nilphamari Programme Coordinator of RDRS Bangladesh KM Rashedul Arefin in the chair, Deputy Director of the Department of Agriculture Extension (DAE) of Nilphamari SM Sirajul Islam attended the ceremony as the chief guest.
Agriculture Extension Officer of DAE Chhayera Banu, its Sub-assistant Agriculture Officer Rashidul Islam, Kukundupur Federation Chairman Nur Jahan Begum, Assistant Agriculture Coordinator of RDRS Bangladesh Enamul Haque, its Senior Agriculture Officer Nasir Uddin, farmers Sukumar Roy and Mominur Rahman, addressed.
After getting excellent yield rate of 3.3 tonnes of parija paddy per hectare, farmers Sukumar Roy and Mominur Rahman said nationwide expanded farming of the eco-friendly and short duration (100-100 days) paddy could ensure food security.
The officials of RDRS Bangladesh said they distributed 19,500-kilogram of seeds with necessary supports among 3,900 farmers and each of them has cultivated parija on one bigha in 3,900 bigha of land in Rangpur division this year.
Of them, 500 farmers have cultivated the crop in Rangpur, 400 in Gaibandha, 600 each in Nilphamari and Thakurgaon, 550 each in Lalmonirhat and Kurigram and 350 farmers each in Dinajpur and Panchagarh districts.
The farmers are now getting four crops from the same land through cultivating parija paddy adopting the newer cropping pattern of 'short duration Aman paddy-mustard-mug bean-parija' evolved by RDRS Bangladesh, they said.
The experts said expanded cultivation of parija as Aus crop during the off season between Boro and Aman cultivations can contribute a lot in keeping rice production increasing despite climate change impacts to ensure food security.