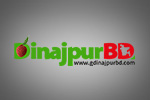 International Oil Companies (IOCs) have made a mass exodus from the country's hydrocarbon blocks, leaving them with only one more stretch to explore and raising serious questions over Bangladesh's energy security.
The IOCs, which have rights to explore oil and gas in 10 out of the country's leased-out 46 blocks, have abandoned their drilling drive in four stretches in the past five weeks as they found the areas "commercially not viable."
They are now operating in six blocks, most of which have already been drilled and producing gas, and have got only the Block No 7 — situated in the greater Barisal region — left to be explored.
"We relinquished our right to explore gas due to depressing seismic results. We did not expect that the blocks would be so dry and commercially non-viable," said a senior official of British firm Cairn Energy.
Cairn and its Australian partner Santos gave up control of Blocks no 5 and 10 while French giant Total and its partners Tullow and Thai PTTEP left Blocks 17 and 18 after investing around US$50 million in drilling activities.
Petrobangla said the Chevron-operated block 7, covering Barisal, Patuakhali, Pirojpur, Jhalkathi, Barguna districts and parts of the Bay of Bengal, is the only block left for exploration.
The US giant Chevron has began its seismic survey work in large swathe of the block in its move to strike gas, but any result is unlikely until 2011.
Last year Petrobangla divided the country's sea territory into 28 offshore blocks and invited bids for explorations. But only a few companies came forward, discouraged mainly by Dhaka's territorial dispute with India and Myanmar.
Experts and Petrobangla officials said the "mass exodus" by foreign oil companies posed big questions over the country's actual gas reserve and overall energy security.
"It's a blow for the country's future energy security," top expert and former special aide to the head of the caretaker government M Tamim told FE.
"Expectations were high that the IOCs would find good reserve of gas in these onshore and offshore blocks. But their relinquishment means that the reserve in these blocks are not big enough," Tamim said.
The Bangladesh University of Engineering and Technology professor said long standing energy pricing row and indecisiveness by the government have also played roles in the IOCs' decision to quit the hydrocarbon blocks.
Ex-Petrobangla mine and mineral director Muinul Ahsan said all this now suggests that Bangladesh should now concentrate on extracting coals to meet its growing energy demand.
"Coal extraction is a must. The sooner we go for mass extraction, the better is for our energy security. We have a proven deposit of 2.2 billion tonnes of best quality coals that can meet our energy demand for at least 40 years," he said.
Bangladesh has five superior quality coalmines situated in the north Bengal, but extraction is going on in a limited scale from the Barapukuria coalmine in Dinajpur.