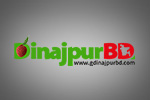 Process removes carbon, yielding cleaner natural gas
But Mass. cool to Canadian firm's plans to develop technology
By Robert Gavin, Globe Staff | November 8, 2010
Imagine a source of energy that is plentiful, produces small amounts of pollutants that contribute to global warming, and can be delivered to homes, businesses, and power plants without new distribution systems.
That source could already be here. A new technology developed by a Canadian company aims to remove carbon from natural gas before it's burned, cutting carbon dioxide emissions by as much as 40 percent and capturing solid carbon — known as carbon black — a substance that can be used in making tires, laser printer toner, and other products.
The firm, Atlantic Hydrogen Inc. of Fredericton, New Brunswick, has formed a partnership with the utility National Grid, which has about 1.2 million customers in Massachusetts and is considering developing a pilot plant in Boston to help prove the technology on a commercial scale. If it works, a National Grid executive said, it could reduce carbon dioxide emissions at a cost that is up to 80 percent less than postcombustion methods that capture greenhouse gases and pump them underground.
"It's not a silver bullet for climate change, but there is no silver bullet for climate change,'' said Stan Blazewicz, National Grid's global head of technology. "It's a way to cut the carbon footprint of natural gas.''
Analysts expect natural gas to play a large role in the US energy mix as the nation makes the transition to alternative sources of power, such as wind, solar, and fuel cells. Natural gas is not only the cleanest-burning of fossil fuels, which include oil and coal, but also found in abundance in North America. Improved drilling technology has recently unlocked massive new supplies in US shale deposits.
Natural gas prices are projected to rise moderately over the next 25 years, but remain below oil as US gas production increases by 13 percent, according to the Energy Department. Demand will grow, too, with most of it coming from power plants.
By 2025, however, possible regulations aimed at combating global warming could limit the use of natural gas, unless new technologies succeed in reducing carbon dioxide, said Robert Ineson, senior director of global gas at IHS CERA, a Cambridge energy consulting firm.
"If you don't solve the carbon problem,'' said Ineson, "you get a very thorny problem of where are you going to get your electricity from?''
Atlantic Hydrogen was attracted to Massachusetts not only through its partnership with National Grid, but also because of the state's progressive policies on cutting carbon dioxide emissions, said David Wagner, the company's president. But the administration of Governor Deval Patrick, which has focused on efficiency, renewable technologies, and diversifying the state's energy mix has been cool to the Canadian company's plans.
Philip Giudice, state commissioner of Energy Resources, said that relying too heavily on a single energy source, whether oil or natural gas, would make the state vulnerable to supply disruptions and price spikes.
And while the federal agency projects relatively low natural gas prices over the next several years, Giudice said those forecasts have been notoriously optimistic. For example, prices in 2008 were more than double what was anticipated.
"The biggest concern is the volatility of natural gas prices,'' Giudice said, "The world of 'Let's find one solution' is wrong-headed. We need a mix.''
Atlantic Hydrogen's technology was developed about 10 years ago to manufacture hydrogen for fuel cells, which create electricity, heat, and water from a chemical reaction between hydrogen and oxygen. As it became apparent that fuel cells were far off in the future, Atlantic adapted the technology to reduce the carbon in natural gas.
Natural gas is composed of hydrogen and carbon atoms. Atlantic's process pumps the gas through a chamber, where it is zapped with a high voltage electrical charge — as powerful as a lightning bolt — that breaks apart the carbon and hydrogen. As the chamber cools, some of the carbon reverts to solid particles, which are captured as the gas passes through a filter.
The result: natural gas with 5 percent to 10 percent less carbon. Each 1 percent reduction in carbon lowers carbon dioxide emissions by about 4 percent, according to Atlantic. In addition, the cleaner-burning fuel can be transported in existing pipelines and used to drive off-the-shelf engines, turbines, and furnaces, said Wagner, company president.
"The reality is that infrastructure is a huge investment, and people are not just going to abandon it,'' he said. "Everybody wants to go to a greener, no-fossil-fuel alternative, but we're not going to be there in the next year or in 10 years. This has to be considered a bridge technology.''
Atlantic Hydrogen, which has raised about $25 million from private investors and the Canadian government, has successfully run a prototype system at its research lab in New Brunswick, as well as another test system in the United Kingdom, where National Grid is headquartered, said Wagner. It plans to develop larger pilot plants in the United States, Canada, and the United Kingdom next year, with the goal of beginning commercial production in 2012. Once commercialized, Atlantic estimates its process would add 3 percent to 4 percent to natural gas costs.
Jeremy McDiarmid, a staff attorney at the regional advocacy group Environment Northeast, said the company's technology is not only intriguing, but also presents an opportunity for US-Canadian cooperation on climate-change issues.
"The more technology sharing, the better off both countries are,'' McDiarmid said. "Natural gas is going to be here for the foreseeable future, and we need to figure out ways to make it less carbon-intensive.''
Robert Gavin can be reached at [email protected].
© Copyright2010 The New York Times Company
https://www.boston.com/business/technology/articles/2010/11/08/process_removes_carbon_yielding_cleaner_natural_gas?mode=PF